The future of work is
now
Covid-19 has accelerated the shift toward new organizational business models and evolving employee preferences. These are contributing to the emergence of new forms of work that depart from the traditional norm.
find out how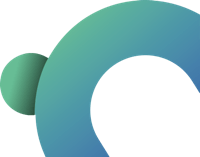 It's time for something
different
Providing organisations with a new paradigm to achieve business success through scalable and sustainable people development and growth.
find out how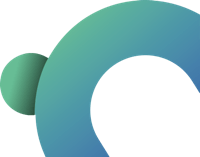 New Routes for Growth for a better way to work and live
What we do
We support organisations to create their own unique formula to unlock their untapped resource of human potential.

HR Digitalisation
How to adapt, evolve and digitalise HR practices to optimize processes, save time and offer innovative HR solutions to enhance the employee experience.
learn more

Redesigning The Employee Experience
Design Thinking empowers organisations to reimagine every aspect of work: the focus is on the employees and the experience, not on the process or policy.
learn more

Agile HR Transformation
Every organisation is experiencing change and undergoing transformation. HR plays a critical role in driving the people agenda and driving agility in the business.
learn how
About NRG HR
I passionately believe there is a better way to work and live. The current way of doing business is not fit for today's world.
NRG HR stands for New Routes for Growth and ENERGY all in one.
My aim is to bring more balance of energy to the universe through businesses, in particular through purposeful and conscious people practices that unleash true human potential in the workplace.
find out how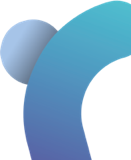 About Rishita
"First and foremost I am a human of the world. Then I am a wife, daughter, sister and a mother of 2. I am curious. I am a seeker and a soul searcher. I am a dreamer and a believer. I live for today and I show up for tomorrow".
Rishita Jones
I chose HR on purpose. I didn't fall into it or get stuck in it. My love for what I do has led me to live and work in 4 countries looking at what drives, motivates and moves people.
I'm an HR disruptor. I care about how we serve the businesses we become part of. Change is rapid and unrelenting and we are witnessing a shift from a world of scarcity to a world of abundance and scale in areas such as information and technology. There is increased connectivity between and within organisations which presents opportunities for HR to drive innovation, creativity, collaboration and increase productivity and results.
I believe it's time for something different, it's time we scale HR to support and enable businesses AND individuals to reach their full potential.
learn more
Our Approach
Most transformations fail because of a lack of alignment between an organisation's structure, culture and strategy.
We provide end to end support to organisations who want to evolve and transform their HR practices to better support the business. Our focus is on aligning both the tangible – structure, systems and strategy – and the intangible – mindset, relationships and culture.
We're not creating a revolution. We aim to evolve an organisation's HR practices and align them to the desired culture and strategic objectives.
As research continually proves, organisations that embark on transforming and reinventing themselves are faced with a huge challenge. Not only do more than half fail to deliver on their original objectives, they quickly revert to their original state, with little to no change on new desired behaviours and results to show for the investments made.
learn more
Testimonials
"Rishita has been instrumental in the implementation of Service Now as a key pillar in our HR transformation journey to become more digital and consumer focused. Rishita adjusted quickly to our organization, identified goals and challenges and delivered high quality work with an engaging and professional approach. It has been a pleasure to have Rishita in the team."
Analia Mac Laughlin, Executive Vice President People and Campus
PVH Europe (Tommy Hilfiger and Calvin Klein)

"Genuine expert and efficient are the words that come to my mind when I think about Rishita. I have had the pleasure of working with her in several HR projects and I have been particularly impressed by her ability to handle them to the smallest detail with high level of professionalism and also adaptative solutions to the internal customers. She is not only reliable and forward thinking but her dedication is both inspiring and motivating. And her great smile and natural ability to connect makes always the people she works with feel very comfortable!"
Marta Salcedo Bilbao, HR Business Partner
Staples

"Working with Rishita was a true pleasure. Always well prepared, knowledgeable and full of energy. Rishita masters the skill to engage her stakeholders in a way that change seems simple and natural, I learned a lot from her in that perspective. I loved working with her and hope that in the future we would have a chance to work together again."
HP Soldaat, Manager Human Resource Systems EMEA
Koch Industries

"It has been a real pleasure working with Rishita. She is professional, passionate and hard working. Very good at managing stakeholders, team player, extremely supportive and caring, she's been a real asset for our team. Not just a driven professional but a wonderful person."